A unique postcard is included with every tee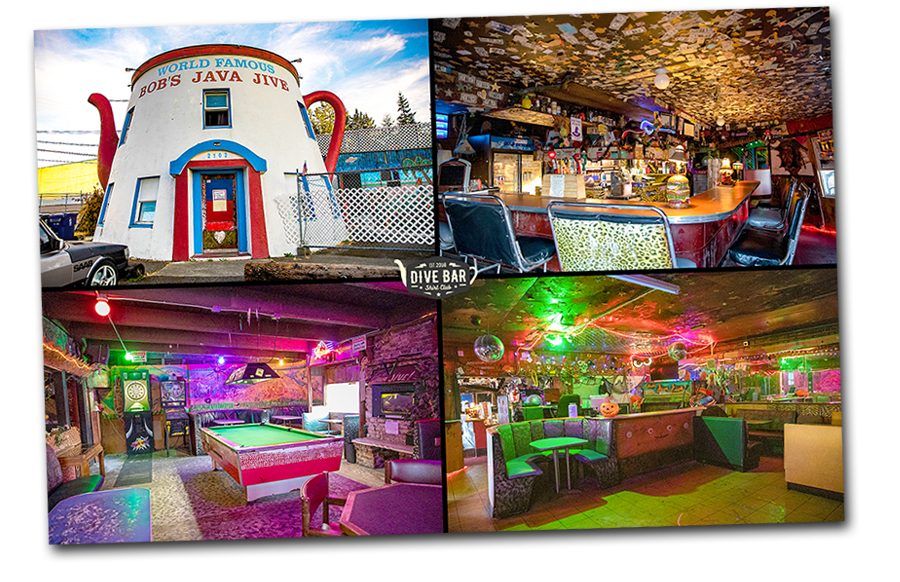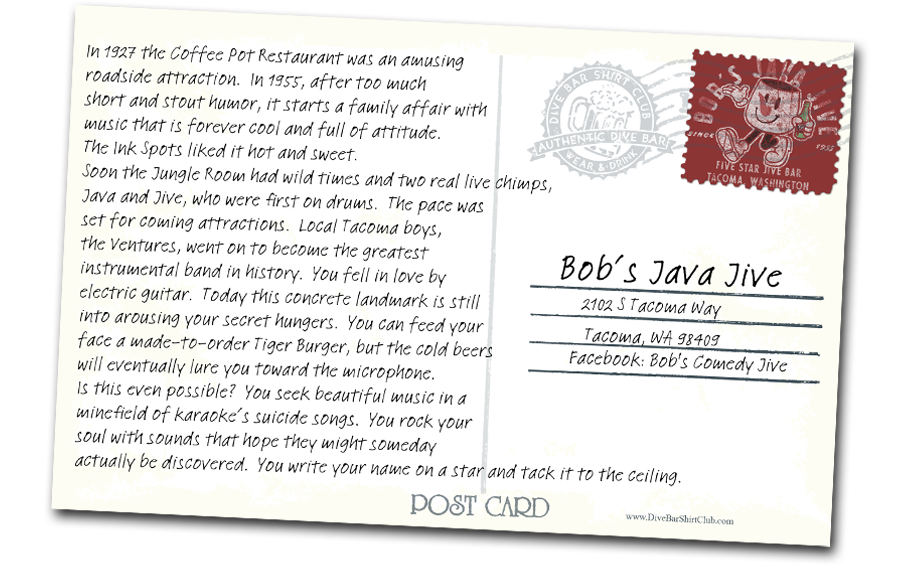 And oh yeah, stickers!
You'll get a new one every month!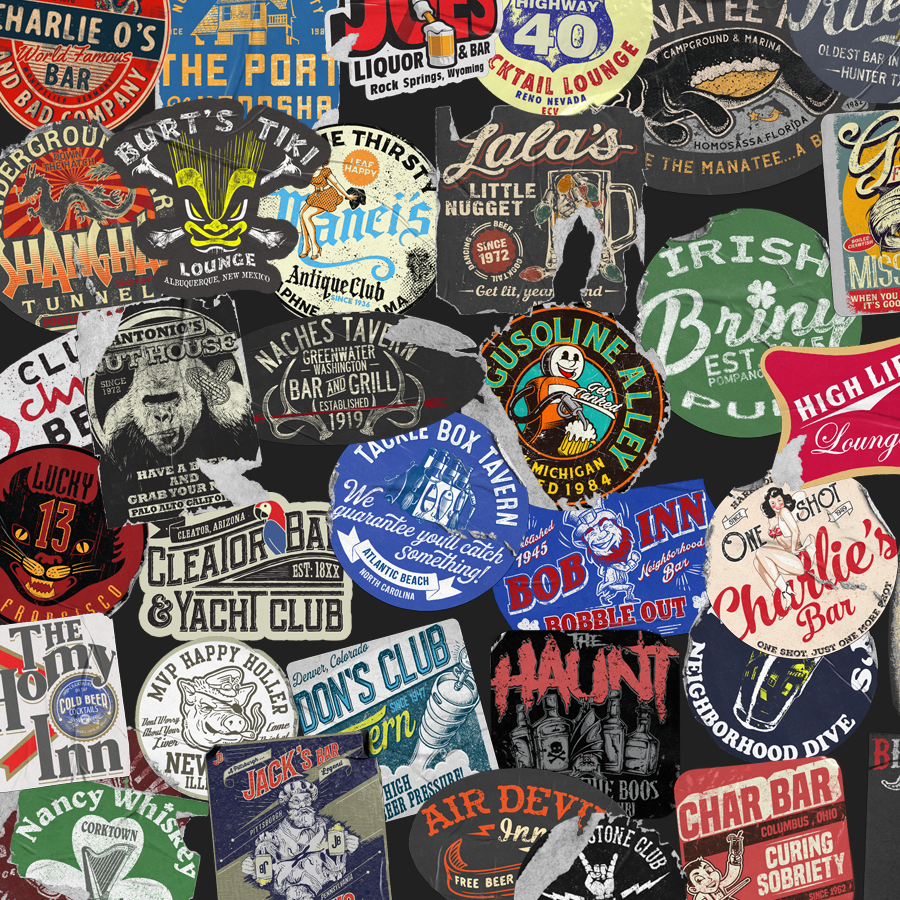 Recently retired T-Shirts
About the Club
HOW THE CLUB WORKS

Join our club and every month, you'll get a unique T-shirt from one of America's coolest and most unique bars. Each month features a different bar, and once that month ends, you can't get that shirt again – it's a one-time deal.

HOW IS THE BAR OF THE MONTH CHOSEN?

The bars are picked by the Dive Bar Crew, from our own seedy travels and from the many submissions that you send us. We take great pride in choosing only the best dives and coolest designs from across the USA.

WHAT YOU'LL RECEIVE:

You'll get a high-quality, new T-shirt with a unique design every month. Plus, we include a sticker and a little background about the bar your T-shirt is from.

COST:

Membership is $24 a month, and shipping is free in the USA. For larger sizes (2XL and above), there's a small extra charge ($2.50 for 2XL, $3.50 for 3XL and 4XL). There's an additional fee for shipping outside the USA.

NO LONG TERM COMMITMENT:
You can cancel or change your shirt size anytime – no stress! Not into monthly subscriptions? You can also pre-pay for 3, 6, or 12 months, which makes a great gift option.

SHIPPING DETAILS:

We send your shirts monthly through the United States Postal Service. If you're in the U.S., expect your first shirt within 7 business days or less.